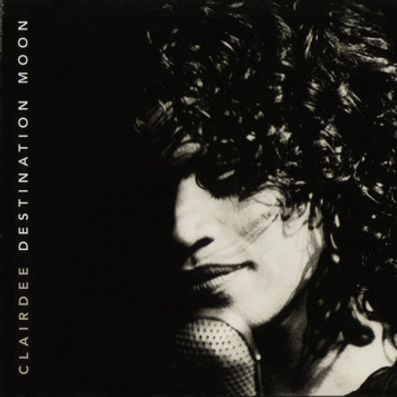 Destination Moon
Liner Notes
While in recent years new-school vocalists have opted to explore the jazz potential of new standards from the song books of pop artists, San Francisco-based singer Clairdee has chosen to stick to the basics, and in so doing, delivers an exquisite reminder that classic tunes with their timeless beauty and deep wells of emotion last forever. With a fresh approach on numbers by such pillars of song as Duke Ellington, Jule Styne and the Gershwins, Clairdee embarks on a swinging, low-lights saunter of straight-ahead jazz romance, caressing the melodies with her gorgeous voice.
With soothing, alluring vocals that become soft and whisper-like in pockets, Clairdee opens with one of her all-time favorties "When Lights Are Low," puts a joyful bounce into "I've Got The World On A String" (listen to Dmitri Matheny float his lush flugelhorn line above the mix), frolics through what she calls her "sassy and funky" rendition of "They Can't Take That Away From Me," and ends the set with a dynamic waltz-time jaunt through the title tune and a scat-charged duet with pianist Ken French on "Beautiful Friendship."
Instead of filling the CD with another half-hour's worth of songs, Clairdee wisely ends the show at just under 45 minutes. She says, "We decided to keep the songs short just like the old recordings. That way, when the music ends, listeners long to hear more." She laughs, "So they can play the album again."
My feelings exactly. After listening to Destination Moon in its entirety, I wanted an encore. I had to settle for hitting the play button again and letting Clairdee once more work her magic from the start.
—Dan Ouellette, Down Beat, San Francisco Chronicle
Clairdee: vocals
Ken French: piano, music director 
Eddie Marshall: drums
Dmitri Matheny: flugelhorn
John Wiitala: bass 
All arrangements by Ken French and Clairdee
Produced by Bud Spangler with Ken French and Clairdee
Recorded by Mike Cogan at Bay Records, Berkeley, CA
1.   When Lights Are Low
2.   Star Eyes
3.   Tonight I Shall Sleep With a Smile on My Face
4.   I've Got the World on a String
5.   My Future Just Passed
6.   They Can't Take That Away From Me
7.   Moonglow
8.   Time After Time
9.   East of the Sun (And West of the Moon)
10.  Beautiful Friendship